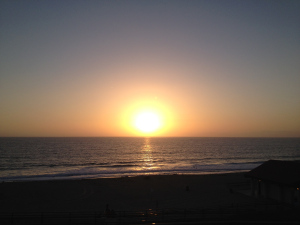 Across the wrap of the brand new day of the second part of my life, I write the new of Rules of the Game.
1. Handle with Care.
2. Mistreatment of any kind may result in your taking a hike permanently.
I begin my new life in the West Coast celebrating my fiftieth birthday and snapping pictures of sunsets to send back to the places I've called home: Venezuela, Canada, and Oklahoma, all the places where I have planted trees during this seventeen-year journey since we started this series of relocations.